With TantraNova Co-Founder Dr. Elsbeth Meuth

How to access your creative spark for heightened passion in life, love and career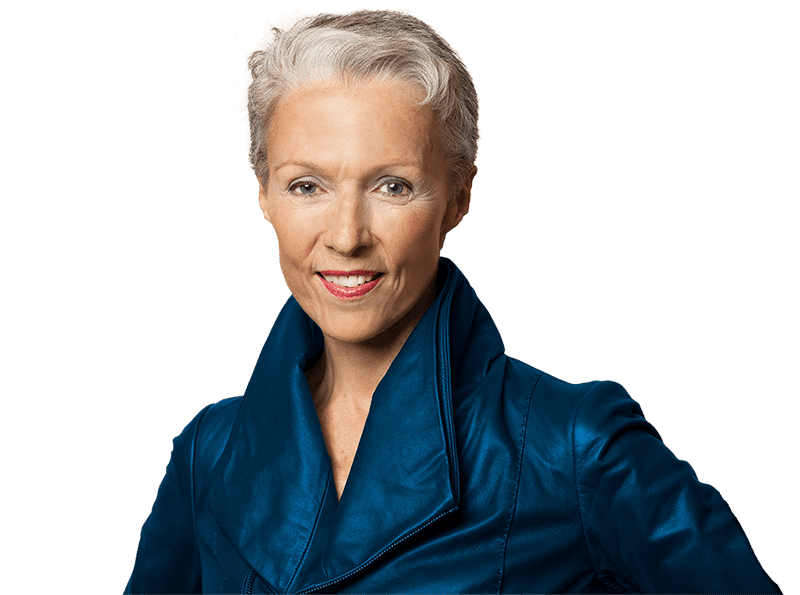 Awaken to Your Feminine Essence Virtual Program

How to access your creative spark for heightened passion in life, love and relationships
Imagine a time in your life when you had a dream, a wish and only the sky was the limit.
How did you feel? What did you imagine was possible? Have you settled for anything less than that in your present life? Then please consider learning the practices and skills that are the essence to bringing the spark and inspiration back into your life and womanhood.
What are the signs of lacking fulfillment and missing passion in one or all areas of your life?
Feeling powerless when not getting what you want in your relationship.
Feeling resigned to possibly never finding lasting intimacy and love in your life.
Having lost your sensuous aliveness and joy.
You may be connected sexually, yet disconnected from your heart.
Comparing yourself harshly to other women.
Feeling unsettled around your sexual or gender identity.
Feeling disadvantaged because of gender inequity.
Questioning the personal path that you are on.
Missing a sense of purpose in your life.
Having it all, the dream career, money success, the power relationship, the kids, yet missing a sense of fulfillment and peace?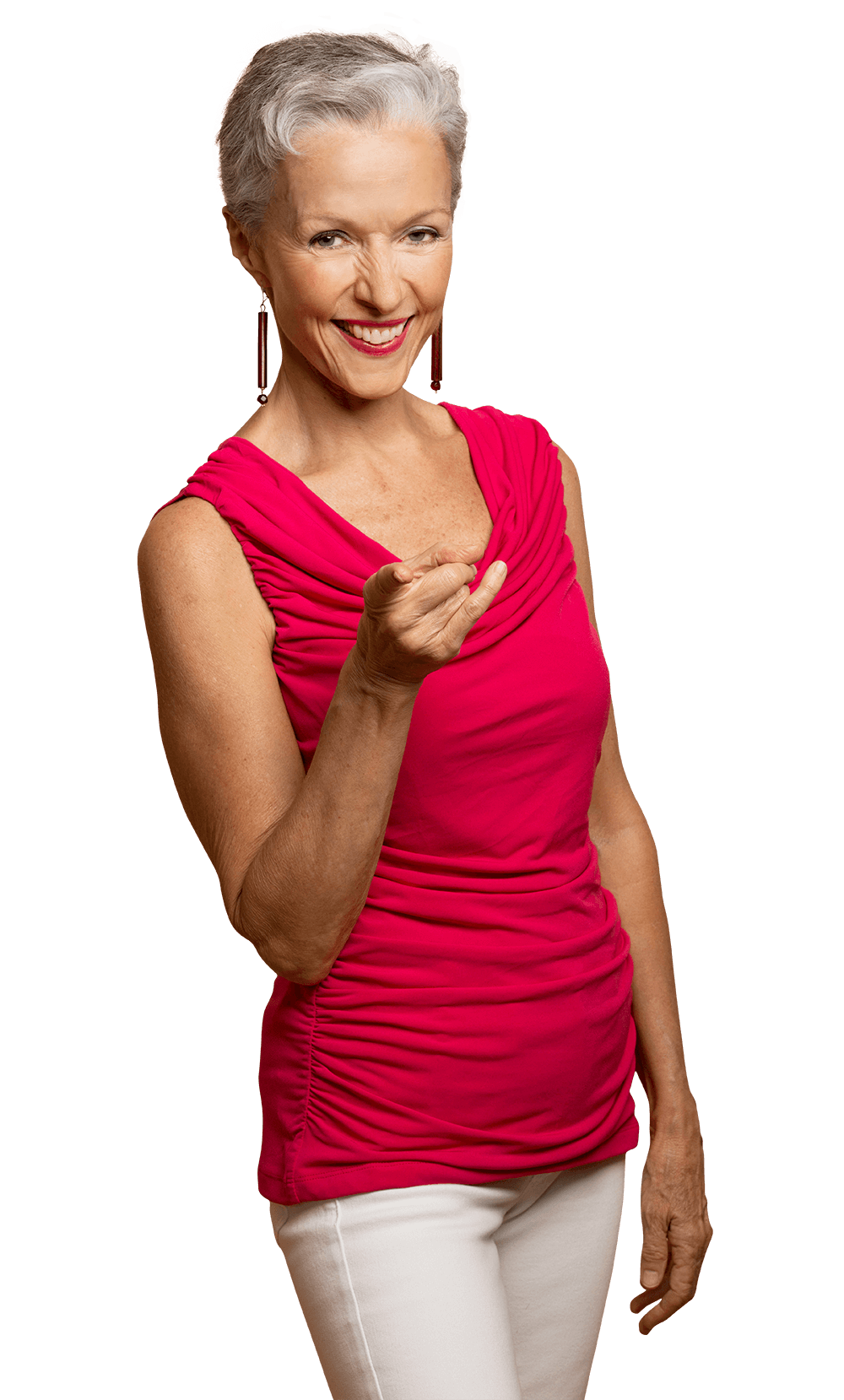 I've got GREAT news for you – you are SO in the right place right now!
My name is Dr. Elsbeth Meuth, and I'm known as the Feminine Essence Mentor. Why? Because inspiring women to say YES to themselves and their feminine strength, power and passion is what I do best!
In fact, I've gotten SO good at it that in the last 15-years, I've even used this approach on myself. To turbocharge my life and creative spark so that I can then enjoy fulfilling and lasting love in my life. I now do this while experiencing a sense of fulfillment, joy and peace within myself, as a way of being. AND I have assisted thousands of women to do the same thing. They have turbocharged their own lives and relationships to experience fulfillment, joy and peace within themselves.
Subheader
I share this so you can see how my own journey of coming to this state of fulfillment was originated. How it began amidst struggle and dissatisfaction around love and relationships 15 years ago. I am now a woman who has transformed her inner and outer being. I have found the secret to how to create love, fulfillment and passion in her own life. And I am now able to share this secret with others.
NOW, what's my secret? Well, here it is in a nutshell:
To identify the principles and learn the practices that then DO CREATE lasting fulfillment in life, love and relationships.
Yes, all of the success and sense of fulfillment I experience in my life. And the thousands of women who I assisted experience in their lives, all come back to these principles and practices.
They are the most effective, fastest and lasting way to live the life you so want with a sense of fulfillment, joy and peace!
There are so many approaches out there that make big promises. However, these principles and practices I discovered and am now embodying – just as the thousands of women who I assisted over the past 15 years do – made the biggest and most effective impact on my, and their, lives.
From Being Self-Critical to Being in my Feminine Strength and Creativity
Participating in the Feminine Essence work has been one of the best decisions of my adult life. It is one of the most effective ways I have practiced Self Care. I discovered that so much of my way of being in the world (tough, loud, aggressive, demanding) was an overreaction to my feelings of vulnerability, perceived weakness, and sensitivity. This work allowed me to see this about myself and how I have managed to keep the world "at arm's length", because I haven't trusted that I could handle intimacy, honest relationships and partnerships. I can now STOP the chatter in my mind that was limiting and self-critical and begin to explore the profound strength and creativity that is the very nature of being a woman.
Thank you, Elsbeth. I thank you for myself, and on behalf of my son and daughters that will benefit from watching an empowered women take dominion over her own life.
Kate Winston
The Awaken to Your Feminine Essence Model
Finally get the principles and practices that deliver on the promise of experiencing fulfillment and satisfaction as a woman, in ALL AREAS of your life.
You're about to learn my tested and proven 5-STEP model. This model teaches you EXACTLY how to create lasting fulfillment in life, love and relationships. And we can do it in the comfort of your home.
It is unimportant if you're new to all of this or an experienced practitioner of meditation or transformational work. Either way, you'll discover tools and practices designed to help you create the life of your dreams. And you will do this as a fulfilled and passionate woman again and again.
What you will discover and learn
Here's a SAMPLING of what you'll discover and then learn to make these principles and practices your own when going with me on this 5-Step Journey to Awaken to Your Feminine Essence: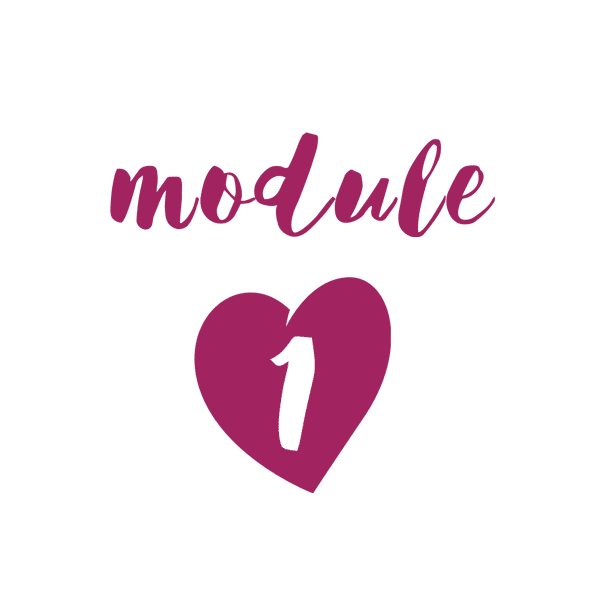 You will learn my 5 step process to uncover your deepest desires so that you can then get crystal clear on what you truly want.
You will experience the practices that allow you to shift your mindset blocks so you can stop any struggle and instead experience lasting passion, love and fulfillment in all areas of your life
And you'll discover how to return to a state of peace, joy and clarity within seconds.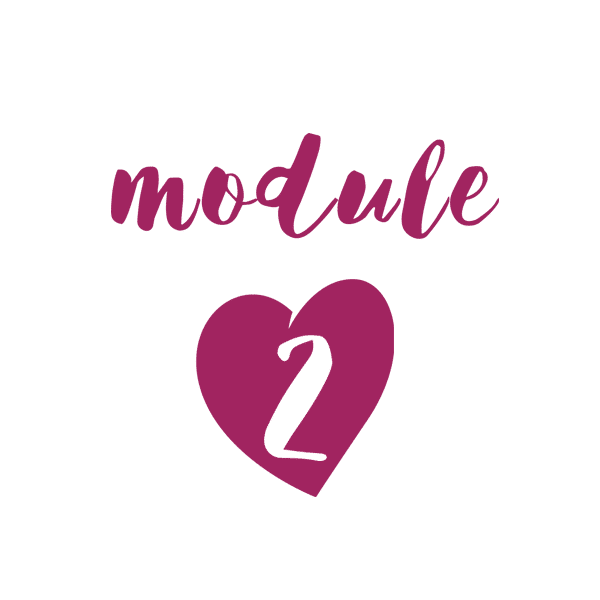 Through a guided process, you will become aware of the subliminal feminine messages that drive what you get, yet don't want.
You'll free yourself from unsupportive beliefs, stories and emotions that no longer serve you in your feminine awakened life.
And by learning the practices of 'letting go of the past,' you can start to truly live in the present.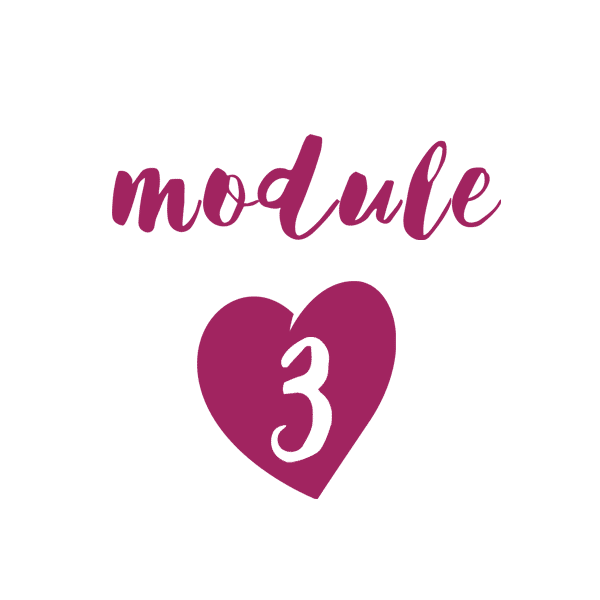 FALL IN LOVE WITH YOURSELF IN A WHOLE NEW WAY
You'll learn to access the sacred triangle within you to access Self-Love on physical, emotional and spiritual levels.
Being introduced to a profound Self-Love practice, that will fundamentally alter the appreciation of yourself as a woman.
You will reach a whole new sense of feeling present to yourself and experience compassion for who you truly are.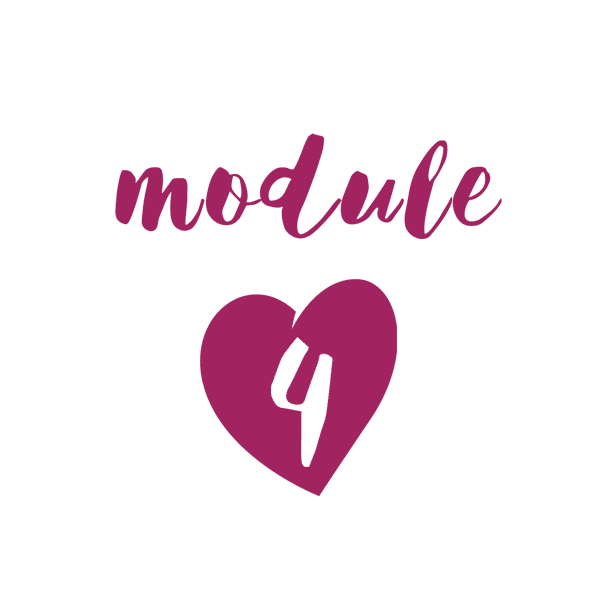 You will learn how to tap your feminine life force energy that is creative in nature, leading you to experiencing full-self-expression.
By being connected with your feminine life force energy, you get to channel YOUR feminine energy into experiencing radiance in your body, joy in your heart and peace in your mind.
You will access your Goddess given beauty, sensual effervescence and powerful vitality.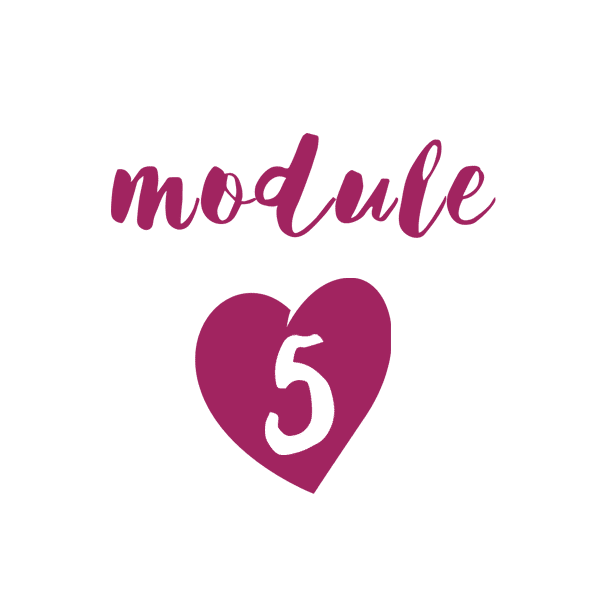 LIVE YOUR FEMININE ESSENCE WITH IMPACT
Learn to use your feminine creative life force to turbocharge your dreams, goals and projects in your life.
You will be guided in creating a structure that allows you to bring these Feminine Essence practices into your daily life.
You will have the 3 Keys to Accessing your Feminine Essence embodied so you can face your life with confidence and ease in any situation.
Discovering my Feminine Power Within
Choosing Dr. Elsbeth Meuth to be my coach was the most profound and impactful decision of my life. I am a devotee of personal development and have spent years pealing off the layers (like an onion) to set free my fullest self-expression. That said, when it came to my femininity, there was a gap the size of Texas! I was known as a powerhouse in my life and work coaching work and I was well respected for the results I helped clients to produce in their lives, but as a woman, I felt broken.
I could support others in having miraculous balanced lives but would not allow myself to have the same because I could never relax or do much of anything that was just for the sheer pleasure of experiencing a part of life with no need to produce a result. In other words, my masculine energy was WAY more developed than my feminine energy and the cost to me personal well being was very high; not to mention my personal satisfaction was in the toilet! I was secretly miserable and cried a lot, when no one else was looking. Dr. E's Feminine Essence work helped me to tap into my own inner wisdom; to listen to my body (not my head), which gave me a much clearer understanding of what I really wanted.
.
I was able to give myself permission to be nurtured and supported for a change, rather than always feeling like I had to be doing all the giving! The results are an inner calm and joy that I could never even have known was possible for me. This work helped me to decrease my efforts, while increasing my income but even more valuable to me is that I've given myself permission to simply enjoy being a woman! My self-confidence is so much more present that I sometimes don't even need to speak to set boundaries and get my needs met. I truly feel that I know who I am, at a completely new level. I am also confident about the direction I want to go with the next expression for my life and am flowing with the unfolding of that expression. Life is SO good!
Kathleen Peterson
Being in My Full Feminine Self-Expression, I Feel Happier Than Ever Before
I was brought up in a strict religious environment where sex and any form of sexual expression was limited to marriage. I spent most of my dating years suppressing my sexual and feminine energy in order to keep myself safe. In fact, I eventually came to view all sexual expression as dangerous, wrong and 'dirty.' You can reason yourself out of this thinking, but there is still a residual emotional element that holds you back. I felt I was holding back in ALL my relationships – with my friends, business associates, siblings, children and even with my husband.
Once I opened up to the idea of full feminine self-expression, I have felt happier than ever before. My husband and I are more playful and joyful with each other. Even my business relationships are more open, because I show up with all my true caring and love. Some people do therapy for years and never get results of this magnitude. Elsbeth has a beautiful way of helping you let go of the past and come into your fully vulnerable, loving power.
Catherine Jewell
I've designed this program to go much deeper than one of those "in-a-box" online offerings that get you all excited and then leaves you alone to struggle your way through finding the time and the focus to get going. Because I care too much about you and want you to have life-changing openings and results in your life to be the fulfilled and powerful woman you can be.
I'm going to hold your hand all the way through this program.
Here are the SPECIFICS of how we're going to do this:
We'll meet, weekly, for 5 weeks, via live-stream – September 8, 15, 22, 29 and Oct 6.
You'll receive weekly video lessons and practices that will guide you in your homework to make the principles and practices stick.
You'll get handouts for your homework practice so you'll be fully supported on your feminine awakening journey with me.
AND to make sure you have everything you need to succeed, I'm also throwing in these additional bonuses:
BONUS #1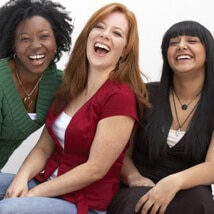 Free admission to 3-Day Live Awaken to Your Feminine Essence Workshop
($699 Value!)
Chicago, Il – November 2016
Experience your Feminine Essence Awakening in a live workshop retreat with me where I will go to deeper levels of you healing your past wounds and becoming the dynamite woman you are.
Be supported by a circle of women committed to their own feminine expansion and to holding space for you to accelerate YOUR growth so you can more powerfully realize your dreams.
BONUS #2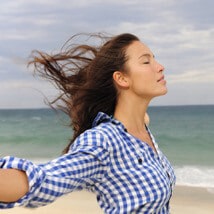 Become grounded and set YOURSELF FREE!
Learn how to balance yourself by receiving the gift of this Yin-Yang Practice, also called Feminine-Masculine Meditation. When used daily, this practice provides you with a reset button so you can quickly shift out of feeling a lack of confidence to a sense of trust and providence.
BONUS #3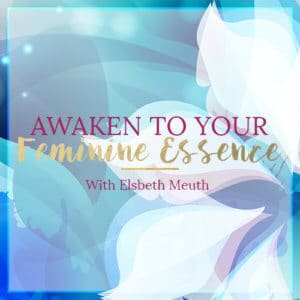 Your Access to Private Feminine Essence Mastermind Group on Facebook
Accelerate your learning through the great opportunity of exclusive masterminding. There is tremendous power available when learning in community and accessing the collective mind and resource of women dedicated to their Feminine Essence growth:
Ask for and receive support 24/7
Share your gifts and insights that may allow for a breakthrough for others
Have a magical hotline to Elsbeth, where you can ask her any question and get an answer
To recap, here's what you'll get in the
Awaken To Your Feminine Essence Program:
5 live training sessions with me
Replays of the live training sessions
Weekly video practices to make your learning stick
Weekly handouts to be supported in your homework practice
Plus, you'll receive these FREE bonuses:
Join me November 11-13, 2016 in Chicago, Il for Awaken to Your Feminine Essence Live Workshop (value $699)
Receive the gift of the Yin-Yang Practice (Feminine-Masculine Meditation) to come to inner balance within seconds
Access to Private Mastermind Group on Facebook ($500)
Clearing Old Stories to Experience a Life that I had Never Experienced Before
Elsbeth has an uncanny ability to see beyond all the stories we tell ourselves and the excuses we come up with to hide the truth of who we are. To experience her at work is to be in the presence of a true master.
I first met Elsbeth at the retreat of a mastermind to which we both belong. When I heard about the work that she does, I knew immediately that I wanted to work with her. To be honest, if we hadn't met in person I don't think I would have had the courage to take part in a program that focused on my "feminine essence". What a loss that would have been for me! I've done a lot of personal growth and development work over the years, but I knew there was something I hadn't been able to shift.
Through the Feminine Essence work I was able to release the energy of old stories that I had been carrying around, stories that had been keeping me stuck. I was able to forgive myself and experience a deep level of love and acceptance for myself. The shift brought about the freedom of letting go and the acceptance of what is in a way that I had never experienced before. I feel grateful to have been able to work with Elsbeth.
Carolyn Shadrach
Yes Elsbeth! I'm ready to tap into my creative feminine spark to allow myself to be the passionate, vibrant and fulfilled woman I want to be!
Right now for just

$1997

$997 I understand I'm getting:
5 live training sessions with you
Replays of the live training sessions
Weekly video practices to make my learning stick
Weekly handouts to be supported in my homework practice
Plus – these FREE bonuses:
Live Workshop <b>Awaken to Your Feminine Essence</b> November 11-13, 2016 in Chicago (value $699)
Become grounded and set Yourself Free:</b> Yin-Yang Meditation Practice
Access to<b> Private Mastermind Group</b> on Facebook ($500)
2-Pay Option – E-Z PAYMENT PLAN: I want to get started today for just
$1997

$547, plus 1 additional payment of $547 billed in 30-day increment
Full Pay Best Deal: I want to make 1 payment of only
$1997

$997
4-Pay Option – E-Z PAYMENT PLAN: I want to get started today for just
$1997
$297, plus 3 additional payment of $297 billed in 30-day increment
Your order will be processed on secure servers.
So are you ready to get started? Reserve your space TODAY because your life of fulfillment and passion is just a few weeks away!
With dedication to YOU,

P.S. Please know that I care about you getting clear in what you want. Nothing will keep you from your dreams faster than delaying decisions. So YES or NO, trust that and move forward. If YES, reserve your spot and start your feminine awakening now.
Ready to reserve your spot? Or do you still have a few questions?
Q. If I'm not sure if this program is right for me, what am I to do?
A. Ask yourself what's at stake in your life and how important being a fully expressed woman is for you. Without any new input to shift out from what you may be struggling with at the present time, nothing will change. Most likely, you'd find yourself in the same place a year from now. Listen to your heart to get YOUR answer.
Q. I can't attend all of the live sessions with you. Will this still work for me?
A. Yes, the program is designed for you to participate even when you can't be present with me at a live session. You'll receive the session replay as well as the weekly video practice supporting you on your learning and transformational journey and making up for what you missed. In addition, remember that you'll get a FREE admission to my 3-day Live Feminine Essence Event in Chicago.
Q. How can I trust that this feminine program will help me bring the change to my life I want?
A. To make a change in your life you want to have an experienced mentor you resonate with and who has traveled the road of feminine awakening and creating a fulfilled life before you, and who can show you proven ways to realize your dream. Without that mentor, you may find yourself on an endless search, constantly "evaluating" your next step. Realizing your dreams comes from taking ACTION. Imperfect as it may be, you committing to a grounded path and taking action is the secret to getting what you want in your life.
Q. How much will I need to share about myself during the live sessions?
A. I'm so glad you asked! Every participant can share as much or as little she wants to. It's most important to me that YOU feel comfortable in this feminine circle and can express yourself in the way you feel safe and heard.
Q. I really would like to experience fulfillment and joy in my life, but if I can't afford this program?
A. Thanks for your openness in posing this question. You may want to look at what it may cost you not to get the gift of this program. The cost to you could be continued suffering around your body or health; experiencing a lack of passion that may negatively affect your work, your intimate relationship or all of your relationships; or struggle with diminished confidence and trust that leaves you in doubt about yourself or others most of the time. Imagine if you could learn to shift this NOW? Listen to yourself and your intuition, to what's most important to you at this time in your life: struggling or feeling fulfilled? You have the answer within you. And once you get clear in what you truly want, the resolve within you is a commitment to yourself that allows for energies and circumstances to align. Please consider going for it!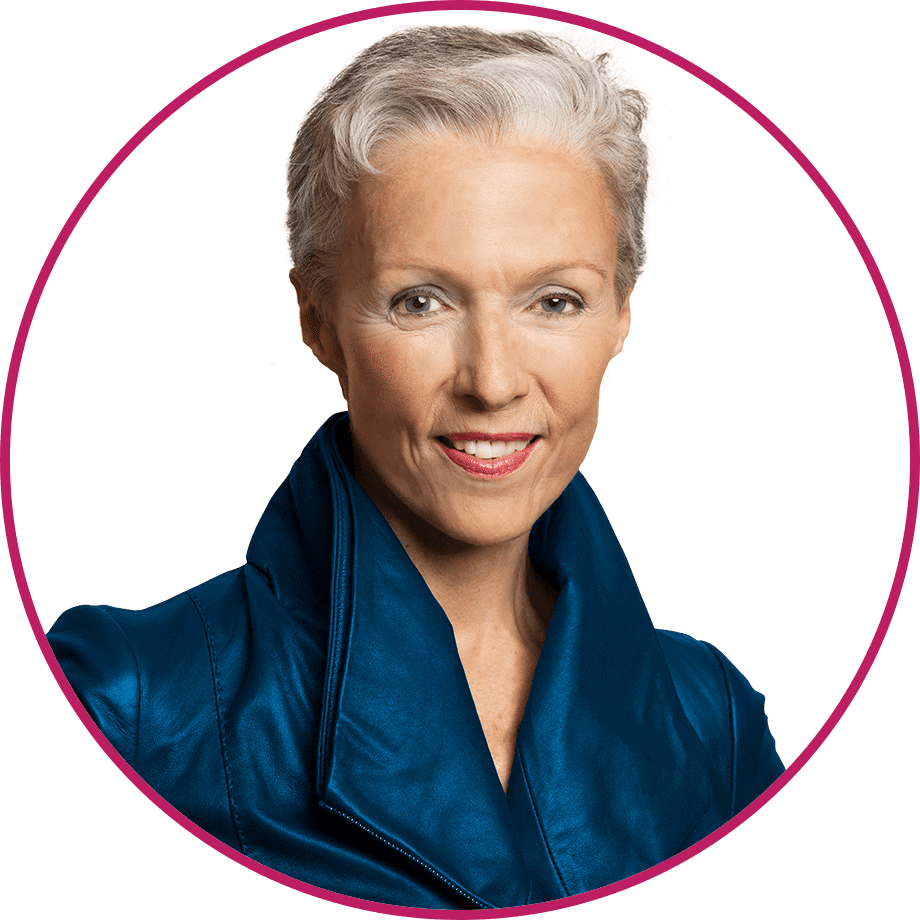 Dr. Elsbeth Meuth, known as the Feminine Essence Mentor, is the co-founder of the TantraNova Institute in Chicago and co-author of the bestseller Sexual Enlightenment: How to Create Lasting Fulfillment in Life, Love and Intimacy. She has assisted thousands of women deepen and expand their relationship with their divine essence, power and intimate Self. She is an internationally renowned workshop leader, relationship and intimacy coach, and a certified Tantra Yoga teacher.
Featured on Showtime's documentary series Sexual Healing and the Emmy Award-winning NBC show Starting Over, she also recently participated as a nominated Changemaker at the White House sponsored United State of Women Summit in Washington, D.C.

Now Finally Living the Life I Always Wanted to Live
Before working with Elsbeth, I was a woman with two rapidly growing companies that I started, loved and was proud of. But I had no personal life, saw my friends perhaps once a month, and had not taken a vacation for six years. I was disconnected from what I really wanted. I worked long hours, staring at the screen on my laptop and went through life quite numb towards my emotions. During the Feminine Essence program with Elsbeth I started a personal daily chakra meditation practice, amongst other exercises, and got in touch with what my heart wanted.
As I am writing this now, I am sitting in my apartment in Rome looking out at the beautiful European summer sky, I am here because each year I want to spend three months a year living in a foreign city, experiencing a completely different life from my normal life, and this year it is Italy because I love the food. For someone who never felt she could take one day of vacation, this had been something I never thought to be possible. But it is. I still work, but I am also dancing tango, going to yoga classes, going on adventures in nature with friends during the weekends, sharing good food and wine with friends regularly, and swapping massages weekly with a friend.
You could say that I started living again as a result of the Feminine Essence program. I feel more whole as a woman. Most importantly, I feel that I am more aware and connected to what my heart wants and learn to follow it. I am grateful for Elsbeth and her work. Do it. It will change your life. It changed mine.
Thao Nguyen